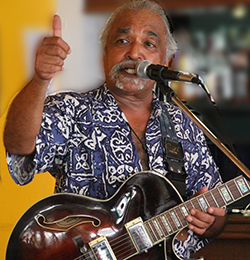 BlackMoss Productions was founded by Leona and Sydney Moss while living in Germany back in 2002. This was to provide live entertainment which later relocated to America and is currently based here in Thailand. While our involvement in live entertainment continues, we at BlackMoss have shifted our area of focus to concentrate on discovering, sharing, supporting, promoting and producing suitable live platforms that highlight and showcase the amazing musical skills and talents of all young school-age students, entertainers and musicians from within the related areas of the Performing Arts sector, including our less privileged and deserving children living in 'homes' and orphanages around the Thailand and the ten ASEAN member countries too. Eventually we plan on expanding this production globally!
Here at BlackMoss Productions we firmly believe, young musical futures could well be likened to innocent, harmless 'musical seeds' which once planted and suitably nurtured, begin to potentially grow and blossom into beautiful and colorful 'musical flowers' while others continue onward in the pursuit of developing into giant 'musical trees'.
BlackMoss is blessed to be a part of this wonderful and exciting process and remains committed to providing all school-age students everywhere a suitable platform where they too have an opportunity, at an early age, to demonstrate, shine and most of all, to demonstrate to the larger community, their live audience, by sharing and including them as part of their individual, young musical dreams. These exciting events were produced beginning in 2008 and were held annually up to 2011. These exciting productions were initially called "THE APIS IDOL & CHALLENGE of the BANDS" Inter-School Music Talent Competitions.

You can browse our gallery here....
After a professionally induced unavoidable break, Sydney returned to Thailand and now so has this production. In September 2016, Sydney decided to rename these student centered and focused productions to The CHALLENGE for VOCALISTS - BANDS - TALENTS since he believes the word Challenge seems more appropriate than the word 'Battle' for growing children.
Read all about The CHALLENGE here......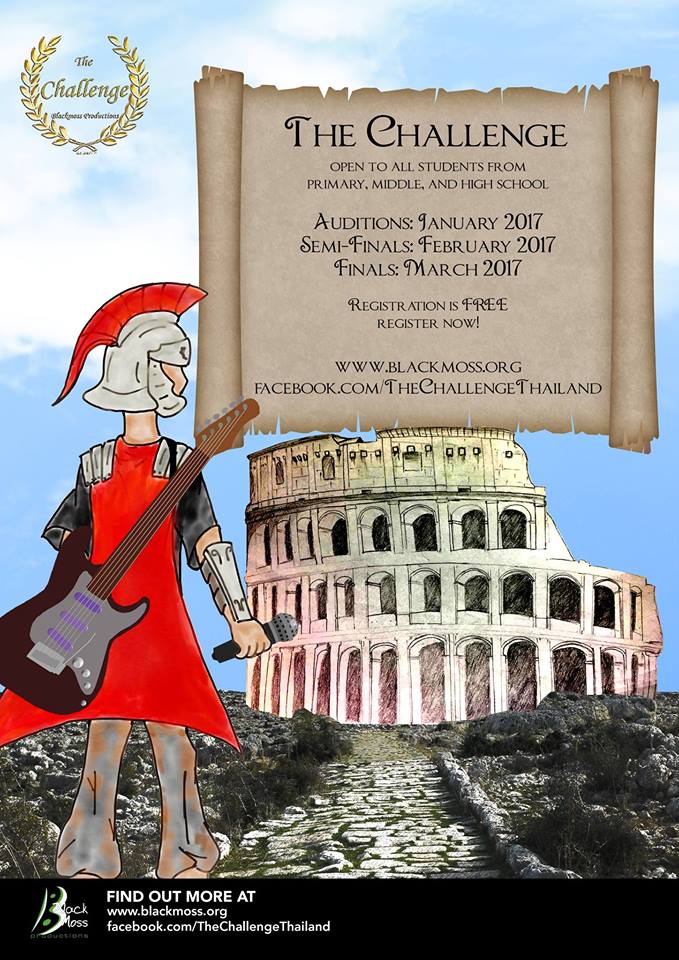 In addition to these productions, Sydney was offered an opportunity in late July of 2011 to host a JAZZ segment for the 'Helping Hand Station' of Radio Thailand broadcasting locally and internationally on FM 93.25 from Chiang Mai every Sunday evening from 21:30 to 20:15 (Thai Local Time). Sydney called his show "JAZZAMATAZZ" which rapidly gained a loyal and consistent listener base from Canada, America, England, Scotland, Yorkshire, Ireland, Germany, Norway, Sweden all the way to New Zealand and Australia.

Recognizing a need to entertain the many Jazz lovers that tuned in to the JAZZAMATAZZ Radio Broadcast, Sydney soon expanded this studio radio show by selecting the Playhouse Entertainment Complex in Chiang Mai - Thailand as the venue to host what rapidly came to be popularly known as the "JAZZAMATAZZ LIVE PARTIES" where the guests could listen and interact live with the radio broadcast. After the live broadcast the Jazzamatazz Live Parties featured well known local and foreign musicians who continued to provide great quality Live Jazz!
Read more about this unique happening here........

BlackMoss Productions is currently actively involved in producing
The CHALLENGE
of the
VOCALISTS - BANDS - TALENTS
Participation in The CHALLENGE is absolutely free
and open to all school aged children from
Elementary through Middle and High School levels everywhere!
In addition BlackMoss Productions remains involved in providing live entertainment for numerous functions and open-air festivals while attempting to promote Musicians and Bands from wherever possible.

Visit our 'Events' and 'Photo Gallery' to enjoy these unforgettable moments these children shared with everyone. This is the main reason BlackMoss will continue to showcase the skills and talents of these deserving young children and students with our newest production of The CHALLENGE for VOCALISTS - BANDS & TALENTS! We look forward to your support, encouragement and participation.
BlackMoss Productions is committed to all of the above as well as making every effort to support the deserving children who live at the Mae-Mhae Orphanage School in the Chang Dao District of Chiang Mai - Thailand. As a result this website continues to remain a work-in-progress.
Join BlackMoss and help support our projects by returning to visit us regularly and by recommending our website to your family and friends.

We can not do it alone....but do it - we will
.....if Music is the Food of Love
and Love is the Food of Life
BlackMoss says
Let The Music Play On....
Save