VOCALISTS - BANDS - TALENTS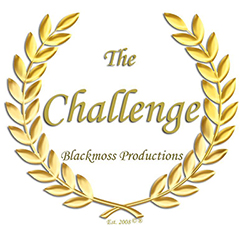 THE ONLY STUDENT FOCUSED
INTER-SCHOOL TALENT PRODUCTION
BlackMoss Productions is very proud and privileged
to stake this claim!


The C H A L L E N G E
IS OPEN TO ALL SCHOOL-AGED CHILDREN EVERYWHERE
BE IT IN
ELEMENTARY, MIDDLE OR HIGH SCHOOL
INCLUDING THOSE IN 'HOMES' AND ORPHANAGES
EACH WITH THEIR OWN 'CHAMPION CHALLENGER'!


THIS PRODUCTION IS ABSOLUTELY FREE
FOR ALL PARTICIPANTS, ALL SCHOOLS,
DONATION-ASSISTED-HOMES & ORPHANAGES, EVERYWHERE!
THERE ARE NO HIDDEN COSTS OR SURPRISES!
BlackMoss Productions invites you to visit our documented history of similar exciting and successful student productions (2008 - 2011 in Chiang Mai)
by clicking this link:
This CHALLENGE is an event that you will remember long after you have graduated school. Imagine sitting on your front porch many years from now looking back on these wonderful memories you created. Showing your children, maybe even your grandchildren, the exciting and courageous events you participated in when you were around their age.
Don't be shy or afraid to enter The CHALLENGE - Our experienced production team has coached and guided many students in the past Just watch the header slide-show again!) You will not be sorry you had the courage and took the opportunity to participate and experience what your idols and your favorite mega stars experienced in the early years of their careers as well. Remember, they all, every one of them, no matter how popular they are today, all started in a similar setting. They all had to overcome the same challenge in the beginning. As their confidence grew and skills improved, their audience numbers increased. People loved what they did and began following their dreams and careers - This is how they became popular! This is how anyone can become popular! It's all starts somewhere! BlackMoss Productions is offering all you school aged students that unique opportunity right here!
BlackMoss Productions invites all school children to accept
The CHALLENGE!
Keep telling yourself..................
"If they can make it - I can make it!"
You are not alone
We will be there for you every step of this CHALLENGE!
This is our promise to you!

A brief introduction to how this event will be produced:
Each school level will be awarded its own winner selected by our judges panel.
Elementary, Middle & High-School will have one winner and one runner-up each from the VOCALISTS, BANDS, & TALENTS CHALLENGES
(Details available on each individual CHALLENGE Page - VOCALISTS - BANDS - TALENTS!).
The Regional Production (Pattaya) tentatively scheduled to run between January to March of 2017 will showcase the winners from all three school levels at a prime location in Pattaya where they will face-off for the main Challenge Grand Prize!
The National Production (Chiang Mai, Chonburi, Bangkok, Hua Hin, Phuket) tentatively scheduled to run between May to December of 2017 will showcase the winners from all three school levels in their city. The winners from each city named above will all meet at a main production location in Bangkok where they will face-off for the main production Challenge Grand Prize!
The ASEAN Production (All ten member country's schools) is tentatively scheduled to run between 2018/2019 and will follow the same general format in each participating country. The winners at every school level and from each participating country will meet in a host country to face-off for the main production Challenge Grand Prize!
(Details will be updated on our website and Facebook page as the production gets closer to these main event dates - Stay tuned to both update outlets and be well informed!)
How will participating in The CHALLENGE benefit you and contribute to your overall development long term?
Our main learning/teaching objectives revolves around encouraging, mentoring and motivating the development of personal and social skills, enhanced peer interactive skills by managing diversity, learning coping skills, experiencing and exercising respect both personal and mutual, tolerance for diversity, empathy, compassion, self-control and discipline, conflict management and resolution, damage control strategies and assuming responsibility for one's words and actions. The broad objective is to learn and experience, first hand, that life is based on choices and that there are no losers, only Winners!
BlackMoss Productions has observed all of this happen in real-time during the previous events
and how the self-esteem of participants have greatly improved.
This why we do what we do here at BlackMoss Productions!
Herein lies our reward, a sense of fulfillment that money just cannot buy!
Finally, based on all of the above, each production creates and documents its own event-resume, a production track-record, assisted and promoted by newspaper, television and on/off-line media channels. All complete with multi-level marketing, publicity and promotion with prominently displayed sponsor names and logos for extended visibility and to help take The CHALLENGE on to the next production level.
It is no secret, children love to perform and their performances come loaded with pure innocence and joy. Children everywhere are always seeking recognition, appreciation and applause! BlackMoss Productions is committed to promoting just that!
If you can help us in any way, we can always be contacted This email address is being protected from spambots. You need JavaScript enabled to view it.
FOR ALL CHALLENGE PARTICIPANTS
Select only one CHALLENGE below by clicking on its link
VOCALISTS
Only for solo singers with or without an instrument
(Duo's or more select BANDS)

BANDS
Students making music together as a group

TALENTS
For a non-musical performance such as, a dance or ballet routine,
magic or card tricks, stunt show, acrobatics etc.